Library Unit Study is a whole new twist on Kym's
proven approach to hands-on learning.
The Library Unit is complete and ready to ship!. Reviewed and edited by experienced librarians and proven in the field by the Wright clan. Experience your local library in a whole new way using Kym's Konstruction Kit with plenty of hands-on labs
and projects right in your own community.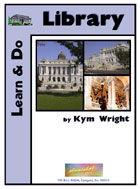 Turtle Unit Study is sure to be a favorite with the hands-on, science crowd!

This new unit is packed with labs, dissections, directed studies, and everything you ever wanted to know about turtles. Turtle Unit Study is now ready for immediate shipment now that Kym and the kyds have thoroughly test driven it (Kelsey was so great when we dissected the turtle and took all the pictures for the CD!).

The first unit study from alWright! Publishing with an interactive CD is now available!
The COLOR! Unit is a terrific hands-on experience for learning color theory and its applications in fine art. Just like other Learn & Do units, this very interesting and entertaining unit will expose your students to color through exploration of fine art prints and the theory behind why certain color combinations work together, and others don't. Filled with hands-on labs and Kym's Konstruction Kit, it is sure to capture the imagination of even the most kinesthetic student.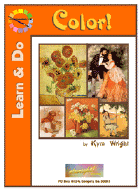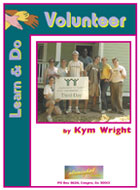 The Volunteer Unit Study is complete
and ready for your own volunteers!

As our homeschool children turn into preteens and teens, we see a need to help them learn about the world in preparation for their upcoming lives as adults: hands-on experiences, to see the poverty, the need, and take part in bringing hope and healing. Working with established groups, creating your own, or volunteering individually, there are always opportunities for service. History, people, field trips, and careers. 4th grade & up.